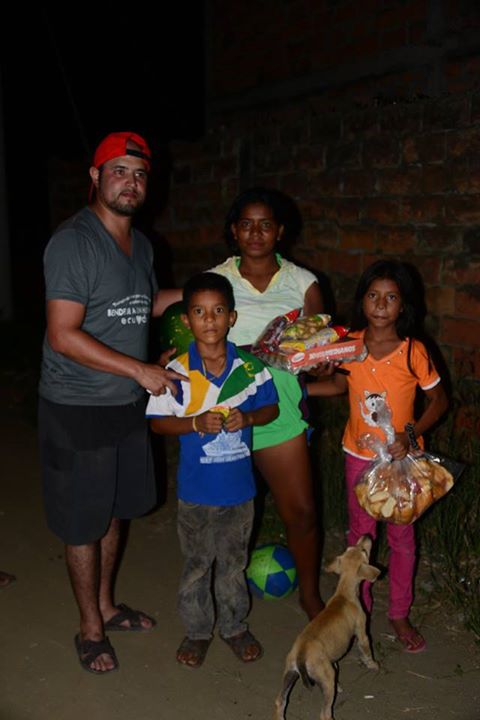 I felt a tug at my shirt and a soft voice whisper, "Señora, may I have more soup? I'm so hungry." I handed her another bowl of soup and more bread. By her side stood her brother who couldn't work up the nerve to ask me the same question. But, I could see it in his eyes. He was hungry and wanted more. Another woman in the community spoke up and said the siblings father had been murdered a few months ago and the mother was struggling to survive. She has nothing to feed her children. We gave them everything we had in the truck. The children asked if we would be back. They were so hopeless.
These are the type of stories that plague our hearts every day. Because you cared and supported this work, we delivered a ray of hope to these children this night. We fed their hungry bellies and shared the hope and love of Jesus with a very destitute young mother who needed encouragement.
The needs are so many. Ask yourself this question, "What can I DO to help children like this?" The real challenge is living out the answer. Put love int to action.
To give online: support@BlessAnOrphan.com
PO Box 261 Vero Beach FL 32961
877.290.2508
Wire transfer info, please email Support@BlessAnOrphan.com
(Pictured: Team leader Luis Miguel with the family)