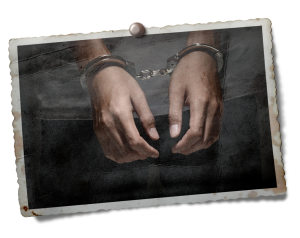 Overwhelming, the statistics aren't good. The majority end up on the streets and turn to a life of addictions, prostitution, and crime. Sadly, a great number of those children never reach the age of 20. They die on the streets or commit suicide. IF a child makes it past those critical years outside of the orphanage on their own, they become pregnant or fathered children whom they can't care for. So guess what happens next, we have to make more room to accommodate those children. The cycle continues.
Depending on the country, some children are forced out of children's institutions at the age of 16.  Entirely too soon, ill equipped, and destined for destruction; these children don't stand a chance for survival, let alone a bright future.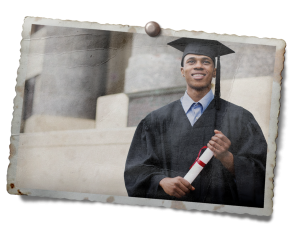 The Dream Big Program was created to provide support and guidance AFTER a child graduates from our Children's Homes. It is vital that these children understand that they are a part of a family unit and a network of friends that will help them with the support they need to succeed in life.  We follow their life's journey for the long haul to ensure they have what they need to make it!
On average a child enters our care with no hopes, dreams or aspirations for their future. Their lives are void and empty. Usually within three to six months their complete outlook on life has changed.  Our program encourages children to dream and pursue their dreams with passion.  With the right support, each one of these children have the opportunity to become all God has created them to be!
WHAT IS THE DREAM BIG PROGRAM?
The program provides support for the first year of an adolescent's life outside of the Children's Home.  They must meet specific requirements and qualifications and will be routinely checked to ensure they are upholding the rules and requirements to remain in the program.  It's not only academic rules they must follow, but also moral and ethical principles must be adhered to as well.
The program is designed to teach and train adolescents to take responsibility for their own lives, finances, education, and career. After the first year in the program they will continue to receive support in the way of financial advice and planning, general counseling, and leadership training. Our support system is established to provide continued success as they move closer towards their goals.
SO, HOW DOES THE PROGRAM WORK?
The Dream Big Program is designed to work in phases in the development of a child or adolescents life.  The program offers the following individualized support to ensure the success of each child:
PHASE ONE
"DREAM DEVELOPMENT"
Age 16-18
Goal Planning and Training
At age 16 we work with each child to create a life plan and teach them how to execute their goals.  Training starts immediately.
Internship Program
Children are introduced to the world of business or their career choice through the internship program.  Partnering with local businesses we are able to provide the child with the opportunity to research and learn if their career choice is right for them.
Counseling and Academics
During the ages of 16-18 we work intensively with each child to ensure they are properly developing spiritually, emotionally, socially, as well as academically.  Our Dream Big counselors tailor a plan for each child's unique needs, talents, and skills. This is a crucial phase to ensure the child is heading towards the right direction and our team works diligently to provide all resources necessary to direct them on the right path.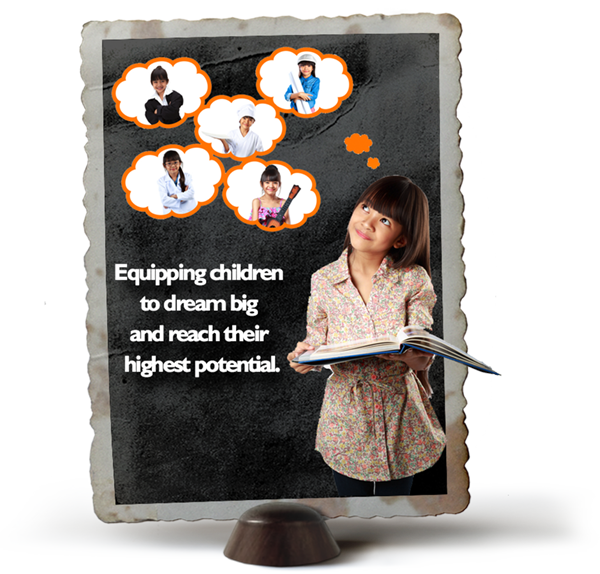 PHASE TWO
"DREAM REALIZATION"
Age 18+
Educational Opportunities
Scholarships to Universities or trade schools are provided to adolescents who have completed their "Dream Development Phase" and are ready to advance their goal plans.
Business and Career Support
Depending on the individualized goal plan, scholorships are provided to those who have completed their training and are ready to start a business or begin a career.  Our Business Team Counselors ensure that support and guidance is provided that will propel their business to success.
Leadership Training
Year round training in leadership, finances, personal growth and development, counseling, mentorship and accountability is mandatory for each adolescent enrolled in the program. Students must make and adhere to a long-term commitment of support and accountability.



HOW YOU CAN HELP GROW AND TRAIN THE NEXT CHILD TO BECOME A LEADER
The Dream Big program is a unique and rare opportunity to truly invest in the life of a child to ensure the best possible outcome for their future. Here's how you can make a difference:
Become A Monthly Financial Sponsor
$25, $50, or $100 per month
Your monthly planned financial giving  in to this program helps provide training, education, and the resources needed to train a leader!
Business Sponsorship
Business owners and professionals can enroll as a "Leadership Sponsor" and help provide resources, training, mentorship, and / or a Dream Big speaker in our conferences.
Elite Dream Big Sponsor
Fully fund one student for their entire first year. You will choose a student to sponsor and have access to their life plan, goals, and educational / business model in which you will help to mentor and be a continued part of reaching their goals.  Elite Dream Big Sponsors will also have advertising opportunities for their business.
Church / School Sponsorship
Your church or school can "adopt" a student and help to sponsor their Dream Big plan for one year and watch the progress of one students journey to success. In addition to financial support your church or school will be involved in helping to pray for them and encourage them on their life long plan.
YOU CAN TRULY CHANGE A LIFE
We need this program, desperately. It is a one of a kind program that focuses on the child as a whole, guiding them, strengthening them, and encouraging them to change the course of their life. This is truly a life-changing program and we need your help! Please consider how you can get involved TODAY!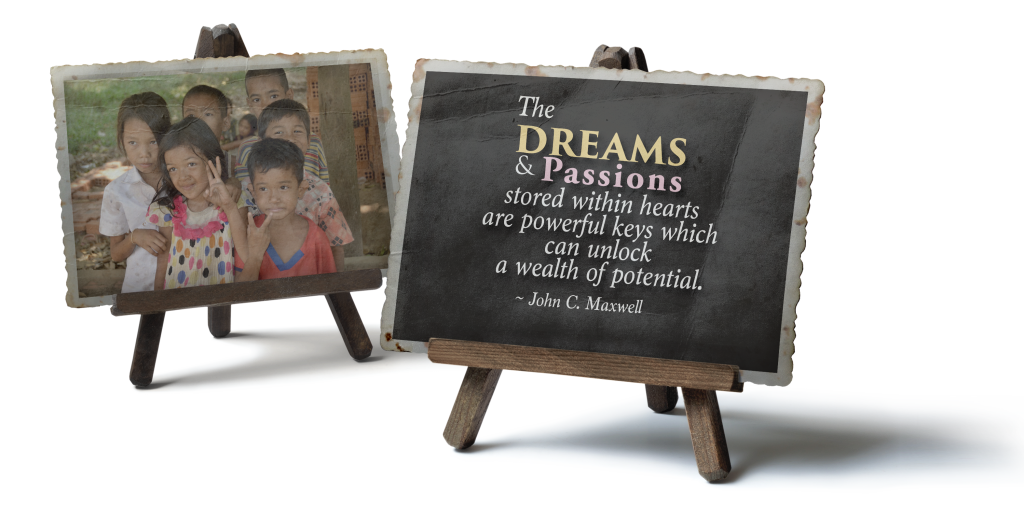 Becoming a Sponsor…