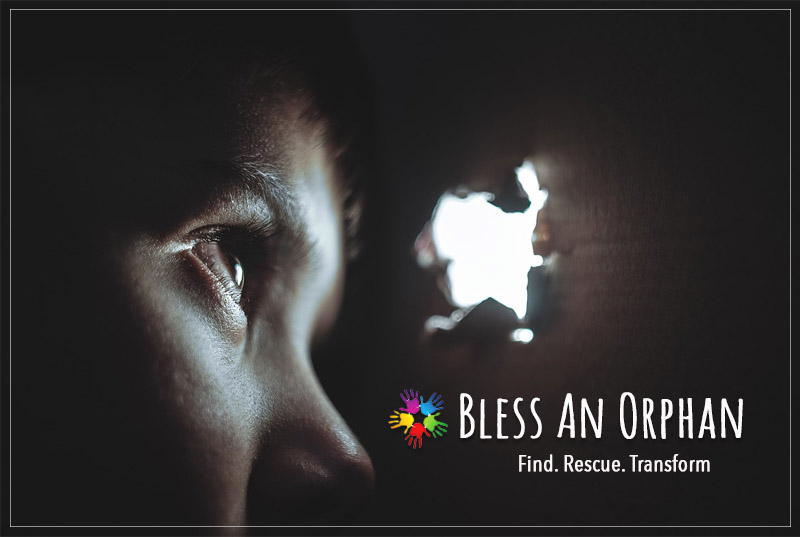 Our son, Blake was asleep in his room on the second floor. Our son, Grant had fallen asleep in the living room, just outside of Blake's room. Marshall and I were asleep in our room on the same floor, just opposite where the boys were. I heard a loud scream, then a frantic banging on our door.  Blake busted through our door screaming, "Get up! Someone is trying to break in to the house." That immediate surge of adrenaline rushed through my body. Marshall jumped up and grabbed the iron rod that he keeps beside him at night for such an occasion as this. My immediate thought was, are my children safe? Is someone in the house? I ran to find the boys. Grant was trembling in fear and was running towards me at the same time. I couldn't find Blake. He wasn't in the house. He had gone outside to chase out the intruder, along with Marshall. I was frantic. Did the intruders have a weapon? Were there others hiding in the darkness of our home, or waiting outside in the darkness of the night?
At that time, we lived up the mountain. At night, it was pitch black…really, really dark. There were no street lights and the mountain homes who left lights on at night, barely lit the area around their porches. As I ran outside to find my husband and son, I saw Blake going up and over the security wall, Marshall following behind. My mind was racing. How did Blake know someone was breaking in? How did they get in? It was then that Grant, who was clutched to my side, told me that someone had climbed up to the second story and broke through the window in Blake's room – just 2 feet from where he was sleeping. Fear took over. Someone had attempted to come through my son's window – on the second floor!
Just two nights prior, someone cut our chain link fence, and came on to our property and stole a lot of things – bicycles, gas cylinders, just about everything that we had outside. And now, they tried to come through our window, while we were sleeping! We immediately called the police and our friends. When the police arrived and assessed the situation, they told me, "This isn't a normal burglary. First, they came two nights ago to test how easy it was to enter your property and not alert you. Then, they returned and came through the second story window with other intentions. If they were coming just to rob you, they would have come through any of the first story windows, which would have been much easier." The police insinuated, whoever was breaking in to our house had other reasons for being there, and not to just rob us.
My body and mind was paralyzed in fear.
The police refused to search the area around our home because it was so dark, and just a few weeks prior, they were alerted to a group of gangsters from Colombia who were camping out just about 1/4 mile from our house – deep in the woods. That didn't make me feel any better that they were refusing to check out the area!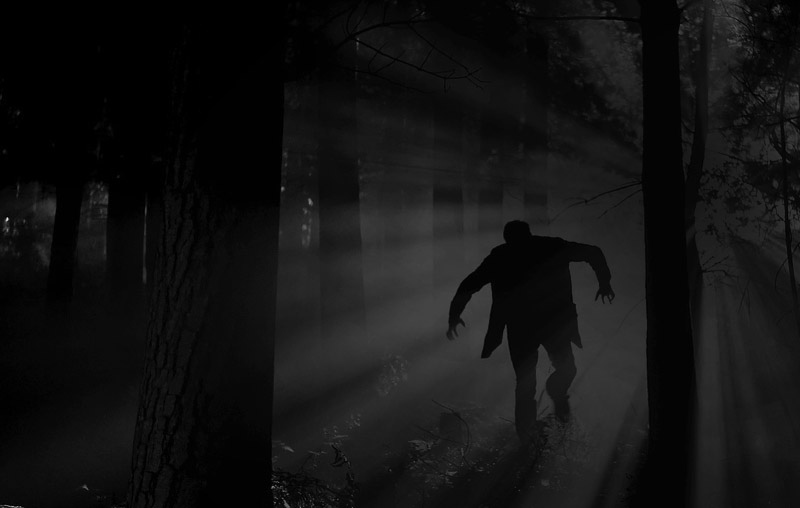 As we were talking with the police, a gun shot was fired off in the distance. Everyone jumped, including me. I felt mind numbing fear come over me. My husband and son had gone over that wall and not come back. Who fired a shot? Apparently, one of the farmers up in the mountains saw the lights from the police car and fired off a warning shot. This is something that the farmers (who have guns) do to alert criminals that there are people in the area that are armed. It's illegal to own a fire arm in Ecuador, but some farmers have permission to own one to be used for hunting and butchering their livestock. The law in Ecuador actually states that you may only return the same force to an assailant as he uses towards you, including a home intruder. So, if the assailant came at you with a knife, you could use a knife to defend yourself. However, if he only entered your home using his shear strength, and tried to rape you, you can't use anything else to defend yourself but your shear strength. If you did use any kind of object in defense, you could face criminal charges. That's what was explained to me by the police officer. It's a law that does not make me feel safe.
That night the police encouraged us to move to another house as soon as possible. They said that whoever was doing this, was not going to stop, had other intentions to harm us, and we needed to seek a more secure place to live and not to tell anyone where we were. For a week, the police sent a random patrol car that would pass by our home once or twice a day to check the area.
We did move out of the house, but it took a while for us to find another place to go. We stayed in that home, constantly on alert, sleeping with random iron rods, baseball bats, and make-shift weaponry that we could have never used anyway to protect ourselves. I was fearful for my kids. Up until this point, we had already gone through A LOT, things that we haven't even disclosed publicly yet. We were constantly on guard. I hated living in paranoia and fear – worried for my kids – until we got out of that home. We had to think smart and be on guard, but we also had to put our trust in God.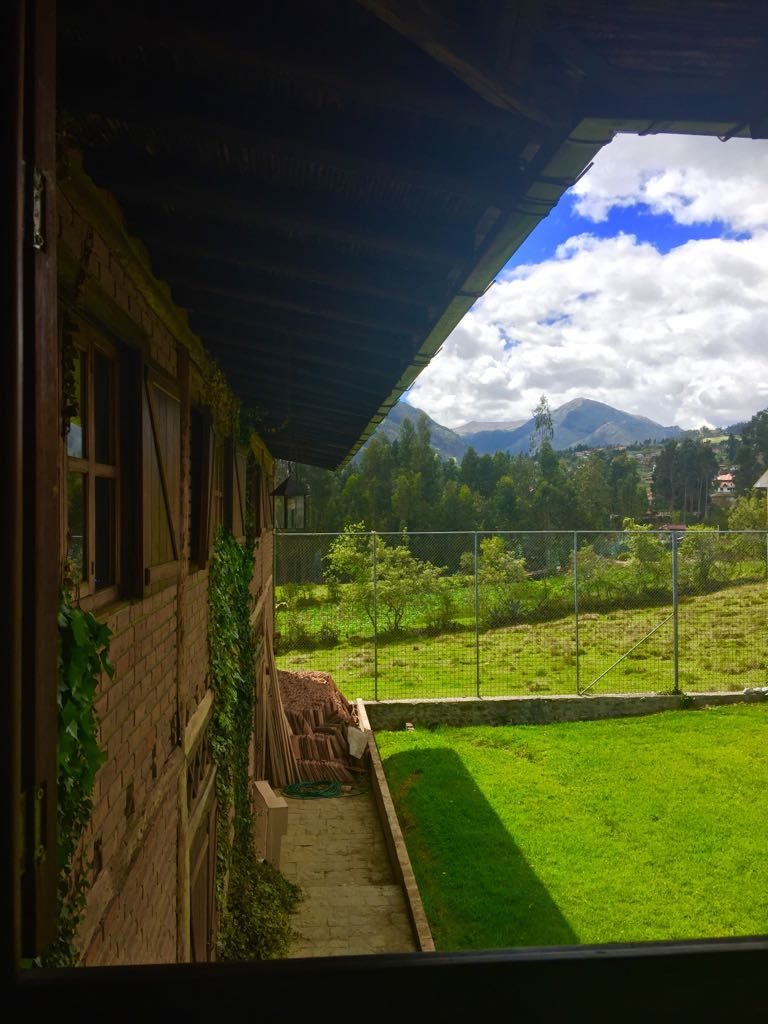 This is a view of our home where the break in occurred. Look how far up the 2nd story windows are where they broke the glass to come through. The chain link fence you see is what they cut through the first night. It was just below that tree line where the police found the gang of Colombians that had been camping out.
"WHEN I AM AFRAID, I PUT MY TRUST IN YOU."  Psalm 56:3
This break in happened a couple years ago, but since moving to Ecuador, we have been in a constant state of learning to trust the Lord, amidst trials, persecutions, and attacks like we have NEVER experienced before in our lives. The break in was NOTHING compared to the rest of our story. There is a reason for it all and it's because the enemy doesn't want God's plans to succeed. He doesn't want the children whom we seek to rescue to be found, let alone transformed. Not just here in Ecuador, but in every place we have established our mission. The enemy of all things good and righteous, wants to destroy the lives of innocent children, and hold them captive. More than ever, we need your prayers! Rescuing girls from human trafficking is treading on the enemy's territory, it's dangerous and full of risks. God is with us, but please pray for our team.
Just now, my 3 year old Valentina, whom we adopted a year ago, just busted through my room, without hesitation, crawled up on to my lap, put her hands on my face and said, "Momma, I love you." What perfect timing. A reminder that this is what it's all about and why we do what we do. Where would she be today, or in 10 years from now, had God not brought her in to our lives. This is the reason why we have faced the incredible amount of attacks and persecution that we have, and still get up in the morning and say, we will do it all over again. It's for them. And it's because the God of this Universe has ordained our footsteps to find, rescue, and transform the lives of these children.
My sweet girl, Valentina
The girls are sitting in prison, waiting for a room at our safe home – "Rylan's Home."
As you know, we have been in the process of opening Rylan's Home – a Bless An Orphan safe home for girls, in Iquitos, Peru. A couple months ago, I reached out to you asking for help as we set up the legal structure to open the home. I'm excited to report – It's done! We are officially registered and licensed in Peru as a child rescue organization. We can officially begin receiving the girls. As a matter of fact, the governmental agencies in the region are so excited about our mission and our project, they are doing everything they can to expedite and help us in getting it established. To the point that before we even had our final permissions, they were bringing girls to us. It's that desperate. Unfortunately, we haven't been able to take any of the girls, because we still must get the home cleaned up, painted, and stocked with beds and the basic essentials.
Last week I received heartbreaking news. The police intercepted a dozen children, most who have been trafficked, ages 2-11 years old. They had NO PLACE to take them, because our home isn't ready, they have been holding them in the prison. They have been holding them there, waiting for us to get the home in order, so we can receive them. My heart was broken when I heard this. Can you imagine? But, they have no where else to put them. No one else will take them, and there are no other homes for girls.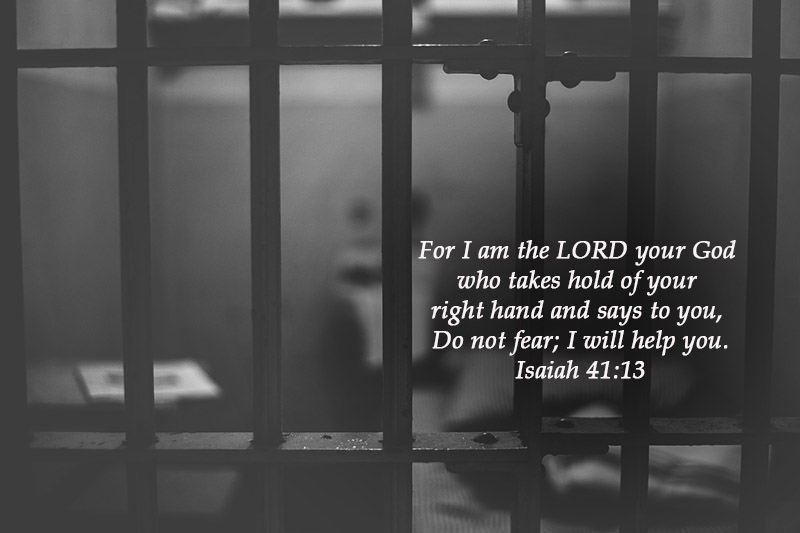 We had hoped to round up some volunteers from the US and abroad to help get the place ready. But, it's just too short of a notice for people to plan to make such a big trip. So, I had our team search for other alternatives and hire contractors to do the clean up, paint, and minor repairs. The prices were insane! Our cheapest quote was $12,000 for just painting and minor clean up, and that was flying in a group of contractors from Ecuador!
In order to get this work done as soon as we can we need to do something now. On Tuesday, I'm flying 2 team members to Iquitos to meet another team member who is already living there, to clean and paint. We will do the best we can, and plan to do minor repairs over time. So, you may be asking, "Why not just find a rental home that doesn't require any clean up, painting, or minor repairs?" I know! And I've tried, believe me. First, this property is spacious. We have enough room for 30-40 girls to live comfortably. There is enough room to play outdoors, and enough room in the home for them not to be on top of one another. Second, it's pretty secure, which is hard to find. Third, the price is MUCH better than anywhere else we have found. I've been astounded to discover the prices of hotels and rental homes in Iquitos. I was told by several people, the prices are high because of "tourism." And not the good kind of tourism. The scum of this earth flood this area to prey on children, so they have reason to charge higher fees, especially to foreigners. Doesn't that make you sick?
I'm sending our team on faith. Literally. We had just enough to cover their plane fair. They leave on Tuesday. I'm fully trusting God for the money we need to buy the supplies and even purchase the basic essentials we need to open the home.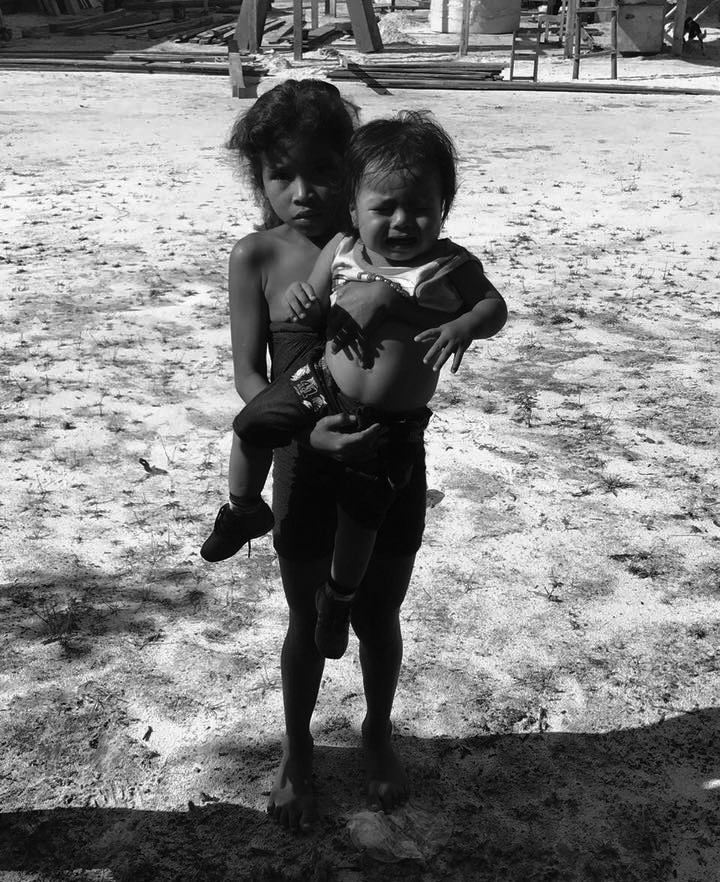 Here's a basic breakdown of what our costs will be for the bare minimum, just to get the home open:
Paint & Materials – $3,700
This is enough paint to cover the entire property – external and internal.
Bunk Beds – $350 each x 10 = $3,500
There are 5 bunk beds that were left behind. We just need to clean up and do some minor repairs to the beds, but they are completely usable. However, we need a few more beds to take just the girls who are waiting.
Mattresses – $150 each x 20 = $3,000
Basic stove = $800
Refrigerator – $1,200
Bedding, towels, plates, cups, utensils, pots, etc. – $5,000
This is a rough estimate for all the basic necessities we need, anything over will go towards buying hygiene products and stocking the kitchen with food.
Total project expenses: $17,200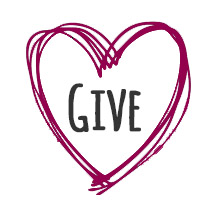 I look at that expense and think how is it possible, but nothing is impossible for God! There isn't a price too high for His children. So, I humbly ask for your help once again. Anything you are able to do will help. If we can only buy one mattress and take one girl, that's what we will do. As the Lord provides, we will do what we can. The good news is that we are now approved to bring in containers from the US, tax free. Hopefully soon we can collect donations of clothing, educational supplies, etc. and have it shipped in! Remember, everything that goes in to Iquitos has to be brought in by ship or plane, therefore, unfortunately everything costs more in Iquitos. Shipping donated goods will save us money!
It's ALL because of HIM!
I look back on the past 6 years and the things we have gone through and how many fearful situations I have faced and I think not only has satan tried to use it to stop this work, but also to bind me with fear so that I would become immobile. I can't do that. I can't allow him to succeed. I'm just like you. The burdens and worries weigh heavy on me. I frequently fight insomnia. I feel overwhelmed at times with the problems and attacks. It's daily. Even now, we are facing a situation that is draining the life out of us – emotionally, physically, and financially. We need a miracle desperately. God doesn't want us to live under that kind of weight. It doesn't mean that life will be problem free, what He wants from us is total surrender. To trust Him completely is where we find freedom. We can't live bound in fear!  There are too many lives needing our help. I think of these girls sitting in prison waiting on us, and the fear that they have lived in for their entire lives. To have a hand in bringing them to a place of freedom and healing is worth it all. To give them hope and dignity, so that they may be free from their fears and bondage – isn't it all worth it? I say, YES!
Whatever you are facing – don't loose hope!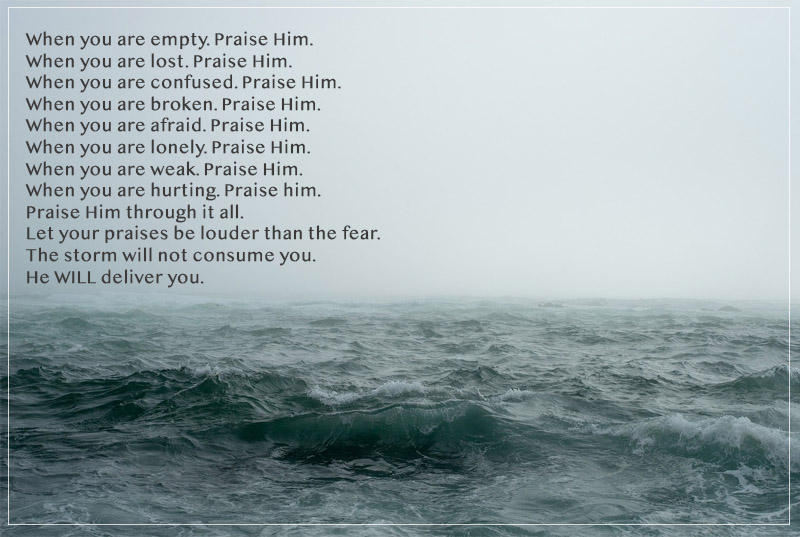 If you are able to give, even $5, you are helping to rescue the lives of these little girls who are being exploited. Every penny makes a difference!
Also, if you would like to volunteer, we need you! You can email me at volunteer@blessanorphan.com for more details.
I would not normally ever consider sending you an email on a Sunday, but I felt this was urgent and we are under a major time crunch, and need to get these little girls out of the prison and in to a home. I hope you understand! Thank you for always standing with us, and thank you for praying us through. We appreciate you more than words could ever express. May the Lord show you mercy for showing mercy to these precious souls.
With much gratitude and love,
Karissa Washburn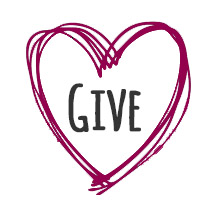 HERE'S HOW YOU CAN HELP NOW
MAKE A SECURE DONATION ONLINE WITH YOUR DEBIT OR CREDIT CARD
CLICK HERE
MAKE A DONATION USING PAYPAL
Send to: Support@BlessAnOrphan.com
SEND A CHECK OR MONEY ORDER
Bless An Orphan
P.O. Box 261
Vero Beach, FL 32961
CALL TO SECURELY USE YOUR CC BY PHONE
877-290-2508
SEND A BANK WIRE
CLICK HERE
WE ALSO NEED VOLUNTEERS!
Plan an unforgettable mission trip and bless the lives of those in need.
CLICK HERE FOR MORE INFO